Skin rejuvenation beauty machine,
Removal wrinkles machine, Super Hair Removal equipment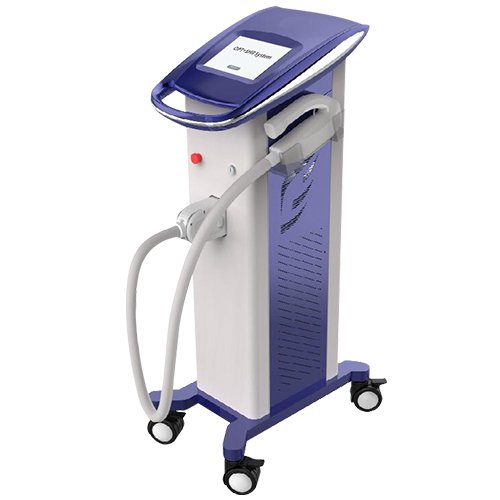 HF-501P is a new skin treatment model, especially developed for the hair removal–" Euipdistant continuous multi-pulse technology", This technology shortens the treatment time of laser OPT hair removal treatment , and it's 5-8 times faster than the normal E-light.
OPT (Optimal Pulse Technology) Core Technology, uses the concept of three-dimensional technology : energy + pulse width + pulse waveform.
Once OPT treatment equivalent to 2-3 times the traditional technical treatment.
This equipment can be used for skin whitening, shrink pores, removal wrinkles ,skin rejuvenation and hair removal, pigment changes or for dark spots and vascular changes.
Core Technology:Energy+Pulse width+Pulse Waveform
One time OPT treatment =2-3 times traditional treatment
Non invasive,painless,no downtime
Freckle: remove or dilute the face all kinds of stains, such as freckles, Japan sunburn, age spots, coffee spots and all kinds of pigmentation
Rejuvenation: White remove yellow, shrink pores and improve skin roughness, increased skin elasticity, smooth fine lines, acne scars elimination
Red blood: eliminate facial redness, redness, rosacea
Fast Hair Removal: Effective removal of unwanted hair in different parts of the body, such as armpit hair, beard, lips, hair, bikini lines, body
Acne: acne type acne, allergic acne, acne scar type
Normal Mode
Energy density
Pulse width
10-30 J/cm²
1-9.9 ms
Professional Mode
Energy density
Pulse width
Pulse interval
10-30 J/cm²
1-9.9 ms
5-95 ms
SHR / OPT Mode
Energy level
Frequency
1-10
1-10 HZ
Laser Type
Intense Pulse Light
Laser Wavelength
430nm / 510nm / 560nm / 640nm /

690nm (530nm / 580nm / 750nm Optional)

Spot Size
10*45 nm
Screen Display
8 inch color touch screen
Cooling System
Air Cooling + Water Cooling + Diode Cooling
Input Power
1500 W (AC220V / 7A,AC110V / 14A