350W Diode Laser ,Hair Removal Beauty machine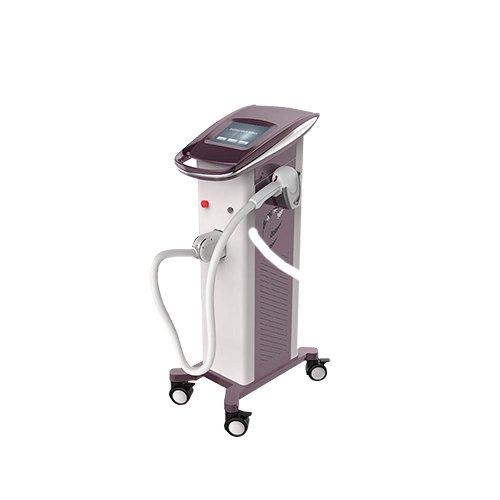 Freezing point best laser hair removal clinic system is using it's unique long pulse ,according to the principle of selective light absorption to penetrate the epidermis to reach the hair follicle;
HuafeiMedical 350W laser treatment for hair removal will be accomplished when destroying hair follicle unit by using thermal damage of laser fluent, thus inhibiting future hair regrowth by follicle. The widely optional pulse duration (50 to 350ms) of 810nm diode epilation system can produce thermal damage in hair matrix stem cells and ensure follicle destruction.
In order to minimize the uncomfortable feeling of thermal damage to the surrounding tissues, an efficient skin-cooling system (sapphire contact cooling tip) was used to chill the skin before, during and after the whole treatment course. Therefore, 810nm diode laser is more effective in treating dark skin.
Sapphire touch cooling, 0℃-5℃ treatment temperature further increases treatment comfort and safe.
Fast repetition rate up to 10HZ (10 pulses-per-second)with in-motion treatment, achieve pain free fast hair removal for big area treatment.
Portable smart body design offers simple and convenient transportation.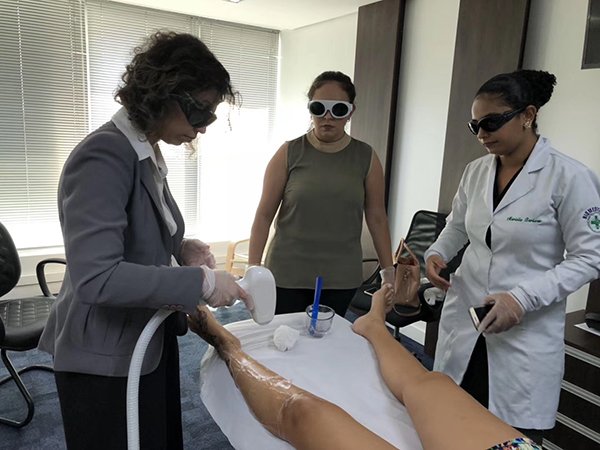 Laser Type
Output Power
Wavelength
Spots Size
Diode Laser
350W
810 nm
9*10 mm
Cooling Method
Air + Water + Diode Cooling System
Fast Model
Actual Output Energy Density
Repetition Rate
Pulse Width
5-10 J/cm²
10 HZ
40 ms
Standard Model
Actual Output Energy Density
Repetition Rate
Pulse Width
5-76J/cm²
1-10 HZ (Adjustable)
50-350 ms