350W Portable Diode Laser ,Hair Removal Beauty machine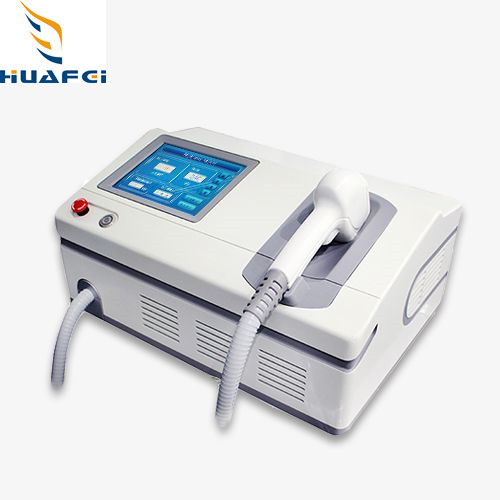 The laser waxing is a de-focused laser, normally using the wavelength of 810 nm for female and male laser hair removal.
According to the principle of selective light absorption; the use of hair follicles in the melanocytes in a specific band of light absorption of hair follicles to produce heat, Then selectively damage the hair follicles.
In the process of treatment, the system unique sapphire touch colling technology, so as to ensure that the epidermis will not be burned, will free of pain and fast. Finally to achieve best professional permanent hair removal effect.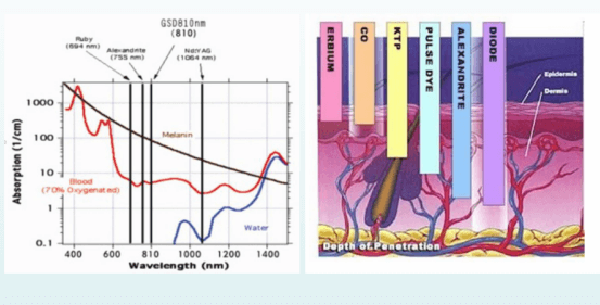 From the chart ,we see the 810nm wavelength can absorb the melanin very good, minimize the hemoglobin and water 's absorption to laser .
Sapphire touch cooling, 0℃ to 5℃ treatment temperature further increase comfort and safe.
Fast repetition rate up to 10 HZ (10 Pulse – per – second) with in-motion treatment, fast hair removal for big area treatment.
Portable smart body design offers simple and convenient transportation.
Laser Type
Output Power
Wavelength
Spot Size
Diode Laser
350W
810 nm
9*11mm
Screen Size
8 inch LCD touch screen.
Cooling Method
Air + Water + Diode Cooling System
Input Power
660W (AC 220V/3A, AC110V/6A)

Two Model

Fast Model
Actual Output Energy Density
Repetition Rate
Pulse Width
5-10 J/cm²
10 HZ
40 ms
Treatment Cooling
Sapphire Contact Cooling
Normal Model
Actual Output Energy Density
Repetition Rate
Pulse Width
5-76 J/cm²
1-10 HZ
50-300 ms
Net Weight
12 KG
Size
49.8cm × 33.8cm × 25.4cm