Cryolipolysis Body Shaping and Tightening Weight Loss System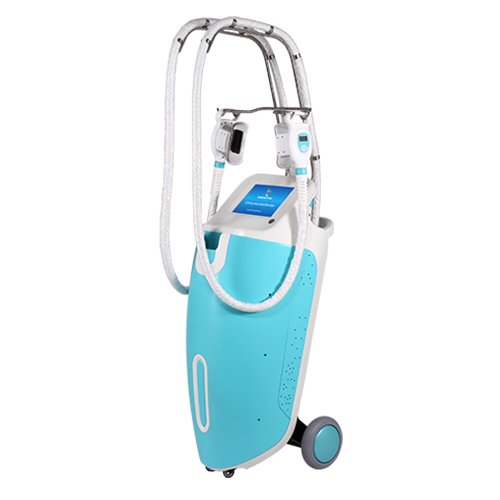 HuafeiMedical Cryo Slimming beauty machines are adopt non-invasive technology that does not require cutting or injection, and does not require anesthesia to lose weight. Using vacuum, cryolipolysis and ultrasonic dissolution technology to selectively act on fat cells, such as abdominal fat, fat on both sides, flanks on both sides of waist, back,etc. leading to apoptosis without causing damage. In the skin or surrounding tissues, apoptotic cells will be metabolized and dissipated from the lymphatic system, thereby achieving the purpose of weight loss, body shaping and tightening.
Cryolipolysis is the latest, most effective and non-invasive technology for body slimming, its low temperature results in a gradual fragmentation of the adipose ells, resulting in apoptosis, without damaging the skin or the surrounding tissue, then the apoptotic cells will be metabolized and eliminated from the lymphatic system, therefore, to achieve best slimming result.
Non invasive, no cutting or injection, no anesthetic.
No downtime, patients can continue their normal activities immediately after treatment.
Safe and effective for all kinds of adiposity.
Good treatment result can be seen after one or couples of treatments and the treatment result can keep longer.
Combining with the most advanced Vacuum technology and Cooling system to reach natural removal of fat cells.

Body shaping and tightening.
Reduce unwanted abdominal fat, love handles (flanks), and back fat, etc.
 To relax muscles and tendons to promote better blood circulation.
Treatment Handles
Larger Handle: Length: 155mm, Width: 60mm, Depth:75mm.

Small Handle: Length: 110mm, Width: 60mm, Depth:65mm.

Working Time
0-60min
Voltage
220V/50HZ  110V/60HZ
Power Consumption
1000W
Cooling Mode
Water + Air + Semiconductor Cooling
Cooling Device Output Temperature
-10-5°C
Pressure of Vacuum
0~100 KPA
Screen Display
10"TFT Color Touch Screen (Machine)

1.9"LCD Button Control (Handles)

Ambient Temperature
5-40°C
Dimension
600mm*500mm*1200mm