Vacuum Slimming Skin Tightening and Slimming Weight Loss Machine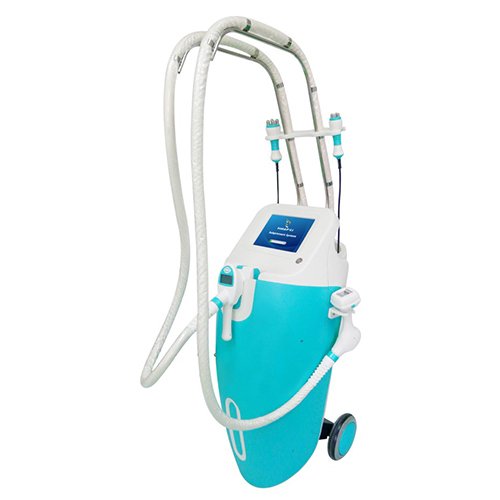 HuafeiMedical Slimming beauty machines are adopt non-invasive technology that does not require cutting or injection, and does not require anesthesia to lose weight. Using vacuum, cryolipolysis and ultrasonic dissolution technology to selectively act on fat cells, such as abdominal fat, fat on both sides, flanks on both sides of waist, back,etc. leading to apoptosis without causing damage. In the skin or surrounding tissues, apoptotic cells will be metabolized and dissipated from the lymphatic system, thereby achieving the purpose of weight loss, body shaping and tightening.
Non-invasive body slimming
Optimum touches though multi-angle operation: using electrode vertically & crossly
Mechanical operation
Massage: Strengthen the RF & heating penetration depth, effectively arrived the fatty layer.
Thermal effect
Bipolar RF-intensively heating fat cells layer, effectively removing stretch marks. IR-Adjusting skin elasticity, guiding the RF energy to the connective tissue deeply.
Multi-mode hand- piece
Big hand-piece: Treat in big area, such as belly, waist, thighs,hips etc.
Small hand-piece: Treat i small area, such as arms neck, belly, facial and thin fat area etc.
Shape the body.
Cellulite reduction.
Body shaping by reducing cellulite.
Reduce measure after fat dissolving.
Pretreatment by measure-reduction.
Eliminate the stretch marks.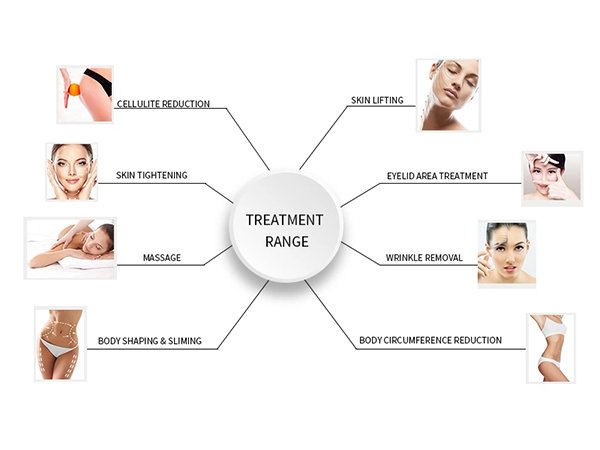 Screen of machine
10 inch TFE color touch screen
Screen of vacuum hand- piece
Big hand-piece: 2.4 inch

Small hand-piece:1.9 inch

Operation Mode
Pulse mode
Vacuum Pressure
80 KPA-10 KPA (absolute value)
Roller Speed
12-33 RPM
Roller Working Mode
4 types
1) Roll in: roll in mode (two-wheels of the big handle roll toward inside)
2) Roll out: roll out mode (two-wheels of the big handle roll toward outside)
3) Roll up: roll up mode (the two wheels of the big handle roll up or down in different speed).
4) Normal: normal mode (the two wheels of the big handle roll up or down in different speed)
RF Frequency
1 MHz
RF Energy Density
The Maximum 60J/cm3
The Near-infrared Laser Wavelength
650 NM
The Near-infrared Laser Power
20 W (Max)
Hand-Piece Quantity
4 PCS
Rated Voltage
AC 220V(+/-10%)50HZ

AC110V(+/-10%)60HZ

Rated Power
1500W
Rated Current
6.8A
Working Ambient Temperature
0-30℃
Storage Temperature
0-40℃
Relative Humidity
≤80%