RF Cavitation Skin Tightening and Slimming Weight Loss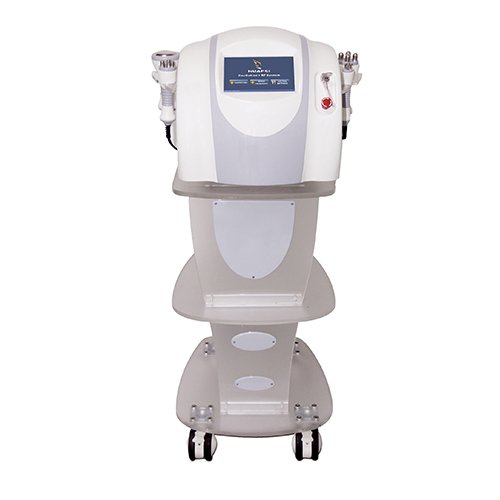 HuafeiMedical Slimming beauty machines are adopt non-invasive technology that does not require cutting or injection, and does not require anesthesia to lose weight. Using vacuum, cryolipolysis and ultrasonic dissolution technology to selectively act on fat cells, such as abdominal fat, fat on both sides, flanks on both sides of waist, back,etc. leading to apoptosis without causing damage. In the skin or surrounding tissues, apoptotic cells will be metabolized and dissipated from the lymphatic system, thereby achieving the purpose of weight loss, body shaping and tightening.
DT-904A which with quadrupole radio frequency technology, deep heating of he entire areas, to achieve ultrasonic dissolving & blasting fat; It is Perfectly combine the two technologies of cavitation and RF.
What is Cavitation and Quadrupole RF System ?
Quadrupole RF makes water molecules in the fat revolve with high speed to produce friction and shock, then triglyceride go out from fat. RF energy with 1-10M could get to 4-15mm skin depth, which makes every layer get heat evenly. The new collagen makes skin turn tighten. This Bipolar RF make the reorganizing fat cells connect more closely, stimulate the collagen re-grow, avoiding flabby skin after slimming treatment.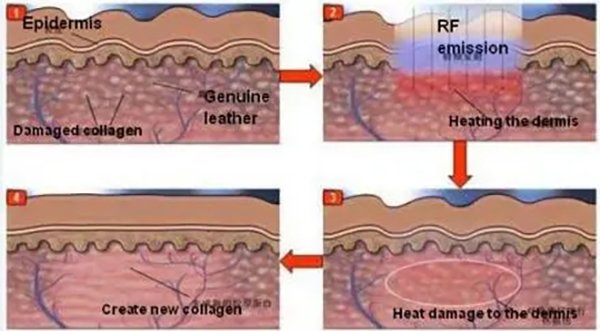 Break up fat cells.
Tighten skin, improve flabby skin.
Cellulite removal.
Promote metabolism and blood circulation.
Improve the stretch marks.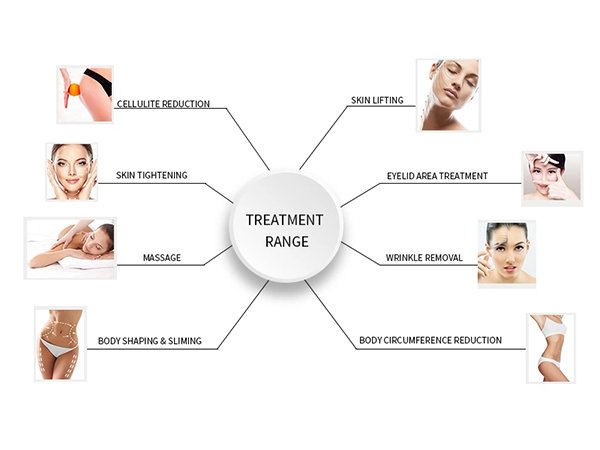 Operation Mode
Cavitation, RF
Screen
7 color touch screen
Cavitation Mode
Energy Density
0-3W/cm²
Frequency
40 KHZ
Diameter Of Hand-Piece
Φ50mm
RF Mode
Frequency
1 KHZ
Output Power
300W ( Max )
Hand-Piece Area
Big:Φ 15 x 4
Pole Distance: 25mm
Middle: Φ 10 x 4
Pole Distance: 17mm
Small: Φ 5 x 4
Pole Distance: 9mm
Power Supply
220+/-10%, 50/60HZ 5A
Dimension
490mm*360mm*320mm
Net Weight
20 KG